Microbiology
Whether you're finding the root cause of failures, developing the next generation of products, or fulfilling QA / QC requirements, Lucideon offers an array of microbiology testing services to suit your needs. Coupled with our chemical, physical, and surface analysis capabilities, our range of microbiology testing means that we offer our medical device, pharmaceutical, and consumer healthcare clients all the testing, analysis, and development they require.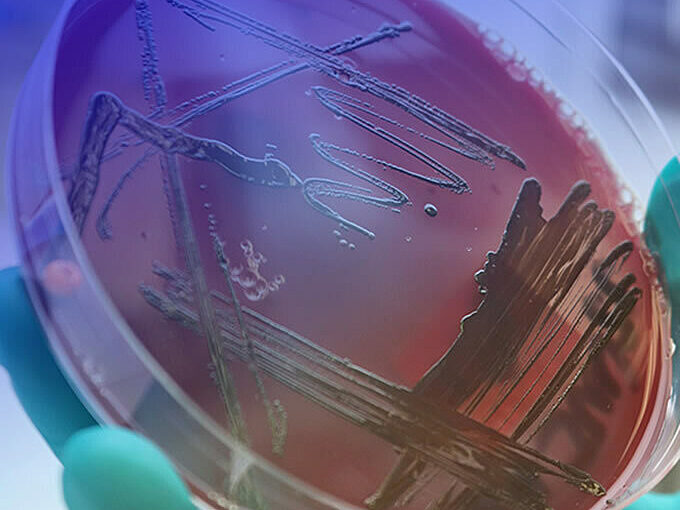 Services:
Microbial Limits Testing and Validation (to Ph Eur/USP)
Sterility Testing and Validation (to Ph Eur/USP)
Preservative/Antimicrobial Efficacy Testing (to Ph Eur/USP)
Bacterial Endotoxin (LAL) Testing (to Ph Eur/USP)
Water Testing (to Ph Eur/USP/ISO 9308-2/ISO 6222/ISO 14189)
Environmental Monitoring incubation and assessment
Bacterial Identification to species level and Fungal Identification to genus level
Media growth promotion and quality checks
Bioburden determination to BS EN ISO 11737-1
Cleaning and disinfectant validation for reusable devices
Cleanroom microbiological monitoring to ISO 14644
We also provide solutions to your materials problems throughout the product lifecycle, including materials development support for anti-microbial products, product claim support, and microbial identification for failure analysis.
Pharmaceutical microbiology testing
Whether you need to ensure sterility, determine antimicrobial effectiveness, microbial contamination or bioburden, analyse endotoxins, or identify flora from your environmental monitoring processes, we are here to help. We will work with you as part of your team not only to provide comprehensive quality data, but also timely and effective solutions to any challenges that you face.
Sterility testing
Sterility testing is a key GMP microbiology testing requirement for sterile pharmaceuticals, medical devices, and materials, to ensure they are safe for use. We are capable of testing to Ph EUR, USP, FDA, or BS EN ISO 11737-2. We test bulk and final drug products as well as raw materials, and perform bacteriostasis/fungistasis tests to assess if microorganism growth is inhibited.
Microbiology method development
Our Microbiology team are the method development experts of choice for R&D investigations or batch release testing.
Complete with a development team focused on research, innovation, and method creation and transfer, our scientists can help to develop methods from scratch, optimise, modify, or validate existing methods, and determine which bacteria and media to utilise. We can even conduct market and scientific research on methods and materials.
GMP analytical method development
With vast experience in the pharmaceutical industry, our GM microbiology laboratories can develop QC methodologies for your products that are compliant for use in pharmaceutical manufacturing environments. We can help you to assess any risks related to impurities, whether related to packaging (extractables and leachables), raw materials, or manufacturing processes. We can also provide support for cleaning validations of production lines, among many other offerings.