Batteries
The market for batteries has grown exponentially, but current state-of-the-art batteries are still far from perfect. The race is on to find the next technology to replace lithium batteries or to use other smart materials to improve them.
At Lucideon we understand that fundamentally a battery can only work as hard as the materials within it. That's why our experts can help at every stage of development. From cell level materials development to optimisation, we give you the insight to make existing technology perform better, last longer and become safer.
Whatever your issue in getting the most out of your battery, our materials expertise, advanced analytical capabilities, and industrial know-how can help. Talk to one of our consultants and see how we can revolutionise the way people power their lives.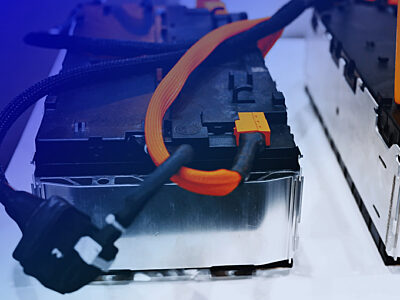 Material analysis
our quick assessment of your choice of raw materials will give you a competitive edge. We can assess anodic, cathodic, polymer membrane and electrolytes for their suitability.
our product development insight allows you to adjust the critical parameters required to both generate high power densities and mitigate degradation kinetics quickly.
identification of the critical stoichiometry, morphology, and an understanding of the impurities in various powders increases your confidence in your suppliers' materials.
Processing
we provide process optimisation consultancy at each stage, be it mixing, calendering, rheometry, milling, granulation, Sol-gel, calcination and drying.
we develop customised materials, sintering techniques, and sintering profiles. We also characterise the resulting structures and material properties, and perform feasibility and pilot-scale trials.
our Flash Sintering technology is used to reduce sintering time/temperature and to develop materials with novel properties. We have the UK's only Flash Sintering pilot plant and have already demonstrated feasibility of making solid electrolytes.
Analysis and imaging
we perform metallographic cross-section examinations, leveraging our expertise in metallographic preparation of ceramics, glasses, and metals to provide a fundamental understanding of material behaviour.
we characterise crystallisation temperatures, composition, and glass-to-metal interfaces. Thermal and chemical testing of the glass material and microstructural evaluations are an integral part of fuel cell development.
verify your battery efficiency through electrolyte composition analysis. Our ICP (Inductively Coupled Plasma) and Karl Fischer capabilities will check if your electrolyte is contaminant-free and working as it should be.
Contaminants and degradation
our degradation assessment provides fundamental understanding of the condition of fuel cells after testing, identifying the critical parameters required to generate high power densities and the mitigation of degradation kinetics.
employing a wide variety of analytical techniques, and extensive knowledge of materials, our experts can identify contaminants and their source.
electrical Impedance Spectroscopy is used to study the electrodes, separator, or the electrolyte. We determine state of charge, which is vital for accredited battery tests and gaining product approval.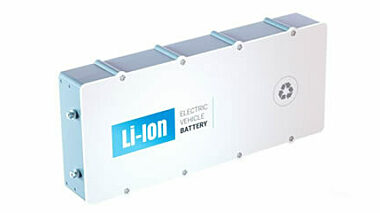 White Paper
Lithium-Ion Batteries: Achieving High Performance and Optimal Life-Time at the Cell and Packaging Level