Technologies
Lucideon leads the way in the development of novel materials technologies and works collaboratively, partnering with clients to adapt our novel technology platforms to our clients' products and applications in order to bring them to market quickly.
The scientists and engineers at Lucideon have worked on many projects across a diverse range of industries; it's their knowledge and experience that enables the cross-fertilisation of technologies, supported by state-of-the-art testing and characterisation laboratories and pilot scale-up facilities.
The novel technologies are briefly described below.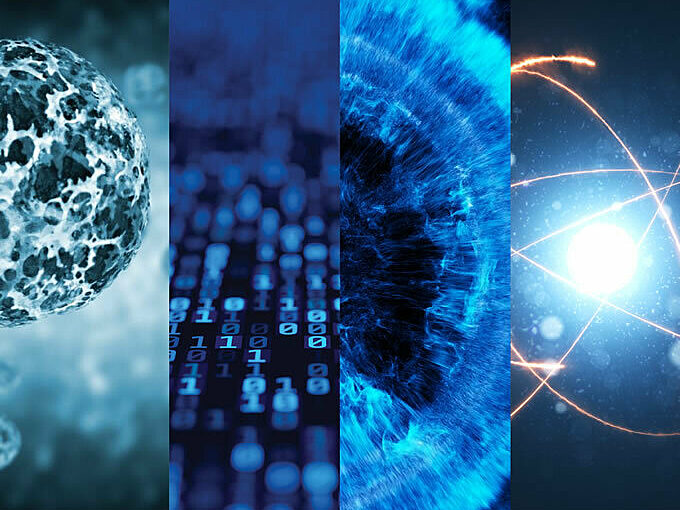 Flash Sintering
Flash Sintering (FS) is the application of a direct electric field via customised electrodes to a material body during the sintering process. FS accomplishes its remarkable heating rate by dissipating heat directly inside the ceramic.
Since manufacturing cost reduction and energy efficiency are key priorities for many industries, we aim to improve your competitive advantage and profitability by using this technology. Lucideon is the only facility in the world to have the capability for FS technology development and demonstration at the pilot line scale.
Inorganic Controlled Release Technology (iCRTTM)
iCRTTM offers a solution for controlled release of molecules and ions. The technology is versatile and flexible, and able to work in synergy with existing products. This uses "Generally Recognized as Safe" (GRAS) materials, and a selection of synthesis methods and internal expertise in modifying materials properties. This allows control and versatility over the formulation to meet specific requirements.
MIDAR® Technology
Lucideon's MIDAR® Technology brings together a unique blend of materials science, formulation technologies, and people expertise, to provide optimally performing alkali-activated geopolymer and non-sintered ceramics solutions across a range of applications.
It uses a low temperature chemical reaction to consolidate a material and form a robust body with high strength and chemical stability. The process can be tailored to suit system needs through choice of material, making this technology versatile and beneficial to various applications.
Integrated Materials Processing and Computational Techniques (IMPACTTM)
Clients come to Lucideon for solutions to some of the riskiest and time-consuming parts of the R&D lifecycle. IMPACTTM involves the identification of new materials, reformulation of existing products, and development and optimisation of new processes.
Our clients' challenges are unique. IMPACTTM is used to understand the problem first, including how it relates to a business' background. Lucideon has built a specific network of partners that supports both us and our clients across a variety of analytical techniques.