Structural Testing
Structural testing is an integral part of modern construction industry procedures and is utilised for demonstrating that individual components or materials are fit for purpose and for load testing of novel or existing structures.
Testing can be carried out to established standards to demonstrate adequate performance, or can be more customised, for example for new products during development, or for certification prior to a product launch.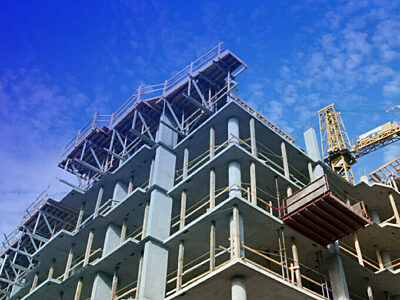 Full size structures may require testing in a design by test situation or in the development of novel designs or to demonstrate that an existing building can continue to meet modern standards possibly after a change of use.

As a UKAS-accredited testing laboratory (No. 0013), we can test to national, European, and international standards.
Lucideon offers testing of materials, products and structures in-house or on-site. Customised testing programmes can be designed to test novel products or structural issues that are not covered in current guidelines.
Tests performed
Here are some examples of the types of tests that we carry out on building structures:

Load testing
Impact testing
Tensile testing
Exposure site testing
Strength testing
Weatherability
Durability
Settlement
Fatigue
Cable loading on support systems
Air tightness
Water tightness
Light reflectance value testing
Slip resistance testing
Chemical testing
Lucideon is a Notified Body (NB 1289) under the Construction Products Regulation (EU) 305/2011 for the assessment and verification of construction products. Lucideon maintains impartial procedures for all work performed as a Notified Body to safeguard its independence.