Weather Resistance & Durability
We know how important it is to consider all aspects of the impact of the working environment on your products. We carry out testing to find out whether products and systems are fit for purpose, and should failures occur, why they have happened.
You want to be sure that your cladding materials, such as, renders, brickwork, concrete, and modern composite cladding, can perform for its intended life cycle, particularly if the requirement of design life is over 60 years. We can subject samples to accelerated weathering and make assessments about their structural integrity and their aesthetics.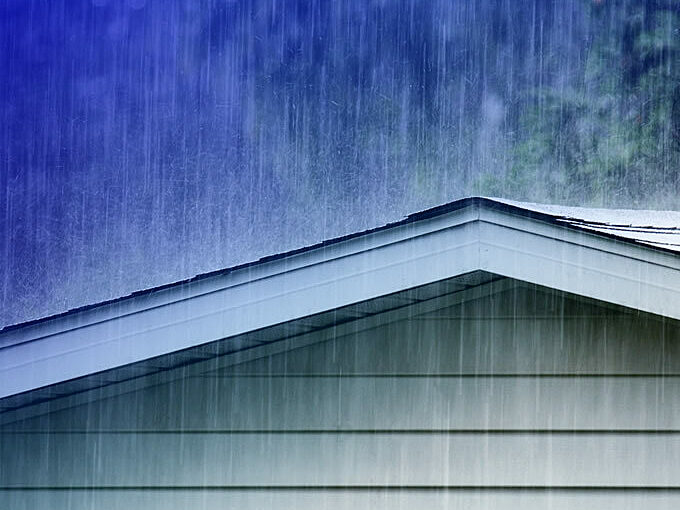 Wind-driven rain penetration can be a particular problem when looking at modular construction, timber frame, or lightweight steel frame buildings, as water ingress can cause deterioration of the structural frame and hence affect the load-bearing capacity of the building. Our experts carry out tests under dynamic conditions which represent different levels of exposure. This allows the system to be categorised for use.
Hygrothermal performance testing
Lucideon has the UK's largest selection of hygrothermal testing chambers, performing Hygrothermal Performance Testing of External Thermal Insulation Composite Systems (ETICS) to EADs 040083-00-0404 and 040287-00-0404, CWCT Standards, M.O.A.T. 22 & Customised Programs.
The external walls of buildings are exposed to a wide range of weather conditions, including wetting, drying, heating, cooling, freezing, and thawing. To ensure ETICS perform satisfactorily, and to predict their expected design life, sample panels must be subjected to accelerated testing.
At Lucideon, we have the capability to provide complete performance testing for ETICS, renders, cement particle boards, glass reinforced plastic (GRP), MgO boards, brick slip systems, and cladding.
Our rigs, each with a double aperture capable of accommodating large-scale panels (10 walls in total, up to 7m2), can provide rapid turnaround times, resulting in quicker product development and certification.
M.O.A.T. 22 and EAD 040083-00-0404 test programs are aimed at renders, however, the analysis can also be applied to other materials and finishes, to the following standards:
UKCA-CE marking
Testing to EAD 040083-00-0404 is necessary to obtain UKCA or CE marking for render products. Lucideon is accredited to ISO 17025 and can provide testing support to certify products for UKCA and CE marking purposes.
Product guarantees
The M.O.A.T. 22 test program can be combined with structural strength and wind loading tests to predict the expected lifetime of a render product, thus allowing manufacturers to guarantee the lifetime of their products. At Lucideon, we have the capabilities to conduct both static and dynamic wind load testing.
Dynamic Wind Loading and Uplift Testing
We offer dynamic wind loading and wind uplift tests for walls (including external wall insulation (EWI) systems), façades, roofing membranes, insulation, rainscreens, pitched and flat roofing, solar panels, and veture kits.

Wind Loading Test Rig for Walls
Capability to apply negative and positive wind gusts greater than any UK requirement
A 6.2m high by 3.6m wide chamber which facilitates two-storey height testing with a horizontal movement joint
Simulation of wind-driven rain via a purpose-built water spray system
A programmable control mechanism for standard or customised programs
The ability to measure multiple displacement readings on the system
Wind Uplift Test Rig for Roofs
Capacity to test samples up to 4m X 3m (maximum)
Adjustability to house various roofing systems and depths of construction
Windows to view tests in progress
Climate controlled conditions
Products or systems can be tested to the following standards:
Roofing standards
EAD 030350-00-0402 (former ETAG 005) – Liquid Applied Waterproofing Kits
EAD 030351-00-0402 (former ETAG 006) – Systems of Mechanically Fastened Flexible Roof Waterproofing Membranes
BS EN 16002:2018 - Flexible sheets for waterproofing. Determination of the resistance to wind load of mechanically fastened flexible sheets for roof waterproofing
M.O.A.T. 64,65,66 – UEAtc Technical Guide for the assessment of roof waterproofing systems
BS EN 5534 – Slating and Tiling for Pitched Roofs and Vertical Cladding
Customised programs
Standards for walls
EAD 040914-00-0404 - Veture Kits
EAD 090019-00-0404 - Kits for external wall cladding of mineral boards with renderings applied in situ
EAD 090020-00-0404 - Kits for external wall claddings made of agglomerated stone
EAD 090058-00-0404 - Ventilated external wall cladding kit
EAD 040083-00-0404 - ETICS 1 with Rendering
EAD 040287-00-0404 - ETICS 2 with Panels
EAD 090062-00-0404 - Cladding Kits
CWCT Standards – Wind Serviceability, Wind Safety, Water Penetration, and Impact Tests
BS EN 5534 – Slating and Tiling for Pitched Roofs and Vertical Cladding
BS EN 13830 – Curtain Walling
Customised programs
Frost Resistance Testing
Lucideon has developed accelerated freeze/thaw tests for over 45 years. These have been accepted as industry standards and have proved to be equally useful for testing all kinds of materials and assessing performance in severe freeze/thaw conditions.
We are UKAS (United Kingdom Accreditation Service) accredited for masonry walling, roof tiles, and pavers. The tests are accepted by BSI and form the basis for the European standards for frost resistance of masonry units, pavers and roofing tiles made from clay, concrete, natural stone, or reconstituted stone.
Severe Exposure
The essential feature of the masonry unit tests is that they are unidirectional. The freezing and thawing cycles attack only one side or face of the samples which, together with the high level of saturation and rapid rate of freezing, simulates conditions in the most severe environments likely to be encountered in the UK. Consequently, if any failure occurs during a test, it is of the same type as that seen in real situations.
The test method for natural stone and clay or concrete roofing tiles is omnidirectional, resulting in freezing action on all surfaces of the samples being tested.