On and Off-site Construction Products Testing
In addition to off-site testing, such as laboratory testing, which shows that a system or solution can satisfy the design criteria, we also perform on-site testing.
On-site testing is critical to verify installation workmanship and prove in-situ performance in unknown construction types, particularly in relation to change of use.
Our experts undertake site investigations to establish material properties or to evaluate the structural integrity of walls, floors, roofs, and structural elements or in-situ failures relating to the building superstructure or finishes.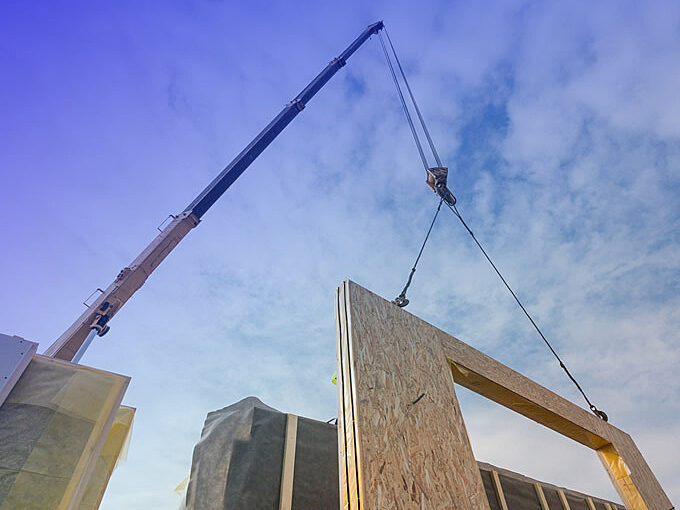 We are also able to assess the suitability of materials or adequacy of installation. The techniques employed can be non-destructive visual surveys, destructive sampling, or testing. Sampling can be carried out on-site and analysed off-site in our laboratories to evaluate material properties or chemical content.
Our experts can offer a customised work program based on the required objectives of an on- or off-site investigation.
Load testing programs can be designed to replicate in-situ live loadings such as wind loadings acting on vertical elements, wind loading acting on roofs, imposed floor loadings, or environmental factors including water penetration, acoustic performance, and thermal performance.
» See Weather Resistance & Durability
Frost resistance testing
Accelerated testing for frost resistance: Lucideon has been developing and operating accelerated freeze/thaw tests for over 45 years. These have been accepted as industry standards for clay-based products and have proved to be equally useful for testing other materials and assessing their performance in severe freeze/thaw conditions.
The current tests for masonry walling, roof tiles, and pavers are UKAS-accredited (testing laboratory No. 0013) and have been validated against natural conditions. The tests are accepted by BSI and form the basis for the European standards for frost resistance of masonry units, pavers, and roofing tiles made from clay, concrete, natural stone, or reconstituted stone.
Balustrade testing
At Lucideon, we test balustrades both in the laboratory and on-site to assess the on-going safety and performance of existing in-situ systems. We provide testing for the following European and USA standards:
BS 6180: 2011 - Barriers in and about buildings, Code of practice
ASTM E2358-17 - Standard Specification for Performance of Glazing in Permanent Railing Systems, Guards, and Balustrades
ASTM E2353-16 - Standard test methods for performance of glass in permanent glass railing system, guards and balustrades
ASTM E935 - Test methods for performance of permanent metal railing systems and rails for buildings
UNI 10806 (Italian) - Prefabricated railing systems - determination of the mechanical strength under distributed static loads
DIN 18008-4 (German) - Crash-proof glazing
In addition to balustrades, we also provide testing of staircases, balconies, handrails, and Glass-reinforced Plastic (GRP) products – canopies, chimneys, and dormer windows.
Related White Paper