Static & Fatigue Testing - Orthopaedic Implants
Our static and fatigue programmes expose your orthopaedic implants to a series of rigorous tests to characterise the mechanical strength of your design, coating, or material. Static and fatigue tests are designed to push your implants to their limits, allowing you to gather data for research, product development, and regulatory submissions. When standard tests are not suitable, our expert team can work with you to modify or design tests specific to your implant and application.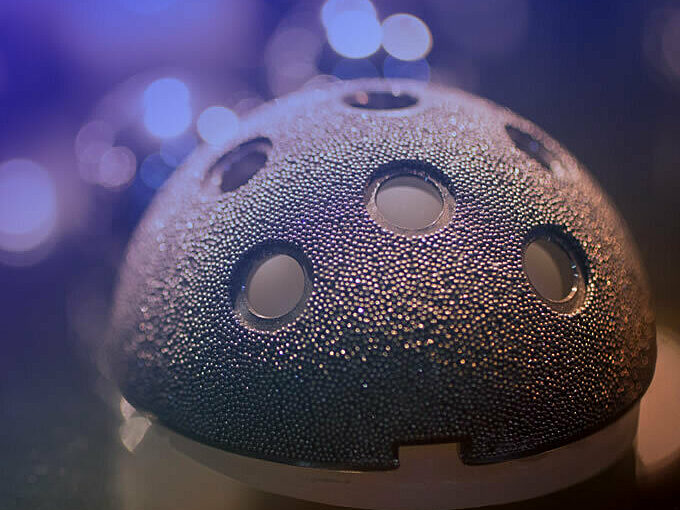 Using supporting analytical capabilities, such as White Light Interferometry (WLI), Scanning Electron Microscopy (SEM), and Digital Image Correlation (DIC), we track the stresses and strains on your implants so you can see the areas where failures begin. With real-time analysis we provide visuals of the failures in action, along with the supporting data and interpretation. These advanced analyses help to inform future R&D as well as being used in regulatory support of your current implants.
If you are looking to:
Simulate and evaluate the static & fatigue loading performance of your new orthopaedic implants
Compare a new design with an existing one
Outsource your orthopaedic implant static & fatigue testing to accelerate new product developments and avoid in-house delays
Find a supplier that can provide a comprehensive service and the full suite of information you require for your regulatory submission
Visualise the areas of your implant that take the main force of stresses and strains
Understand failure mechanisms…
…then we can help.
These are some of the standardised tests that we perform, and we also conduct testing for other joints too, and testing beyond the standards:
| Hips | Knees | Shoulders |
| --- | --- | --- |
| ISO 7206-2 | ISO 7207-2 | ASTM F543 |
| ISO 7206-4 | ISO 14243-1 | ASTM F1829 |
| ISO 7206-6 | ISO 14243-3 | ASTM F1877 |
| ISO 7206-10 | ISO 14243-1, Adverse | ASTM F2028 |
| ISO 7206-12 | ISO 14243-3, Adverse | Shoulder Wear Testing |
| ISO 7206-13 | ASTM F1223 | Shoulder Fatigue Testing |
| ISO 14242-1 | ASTM F1800/ISO 14879 | ASTM F543 |
| ISO 14242-1, Adverse | ASTM F1814 | - |
| ASTM F1820 | ASTM F1877 | - |
| ASTM F1875 | ASTM F2083/F1672 (Contact Pressure) | - |
| ASTM F2580 | ASTM F2723 | - |
| ASTM F2009 | ASTM F2724 | - |
| ASTM F2582 | ASTM F2777 | - |
| ASTM F1877 | ASTM F3140 | - |
| - | Tibial Post Shear Fatigue | - |