Ceramic Testing & Analysis
Ceramics are everywhere. Developing the next generation of products and getting them to market, quickly and cost-effectively is key to Lucideon. Not only does Lucideon test materials and products for raw material assessment, product development and quality control, but also, we test for product and material evaluation conformity, safety, legislative, and environmental impact purposes. This is to ensure that products are fit-for-purpose and ranges across the traditional and technical ceramics industries.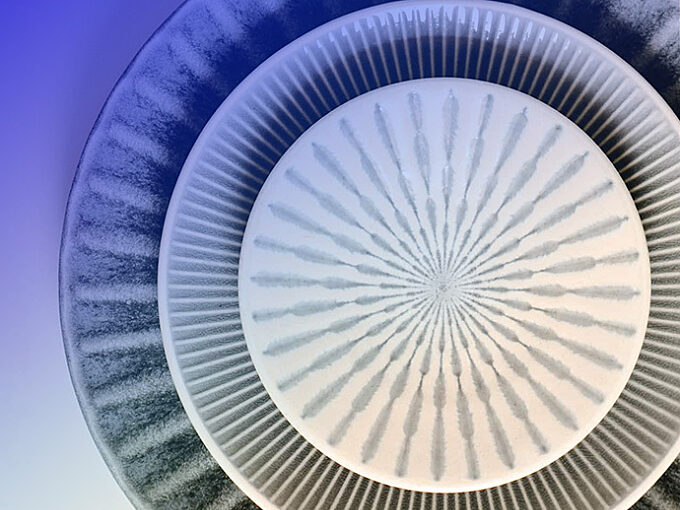 We test at all stages of the product lifecycle from prototyping to during processing and in use.
Testing can be divided into:
chemical analysis from bulk composition to trace analyses down to parts per trillion
mineralogical and microstructural analysis for determination of crystal structure and phase determination at nanoscale. Doping and coating composition can be determined
surface analysis to look at staining, contamination, depth profiling, roughness and provide photos of topography
rheological assessment – determination of shear rates
porosity testing
high temperature and thermomechanical tests
BS: EN specification for traditional ceramics, glassware, cookware etc. Electrical breakdown and capacitance testing up to tera ohm range
We also offer determination of physical properties such as grading, density, porosity, strength, rheology, mechanical, electrical and thermal properties and microstructure to study product failure or defects, failure mechanisms, inclusions, grain size and bonding structures, surface analysis, degradation and contaminants.
Typical work involves the analysis and testing of tiles, tableware, construction products, sanitaryware, refractories, raw materials and advanced ceramics.
Typical applications
characterisation of doped cell structures for electro ceramics
measurement of hard coating composition and structure e.g. carbides, nitrides on machine tools
characterization of hydroxyapatite coatings on medical implant materials
thermal shock failure in tableware, for example: product recalls
identification of processing issues in sol-gel transition, forming and raw materials surfactant appraisal
contamination assessment
corrosion products and corroded materials