Pinholing in Sanitaryware
Scanning electron microscopy was used to identify the cause of a glaze pinhole fault in sanitaryware manufacture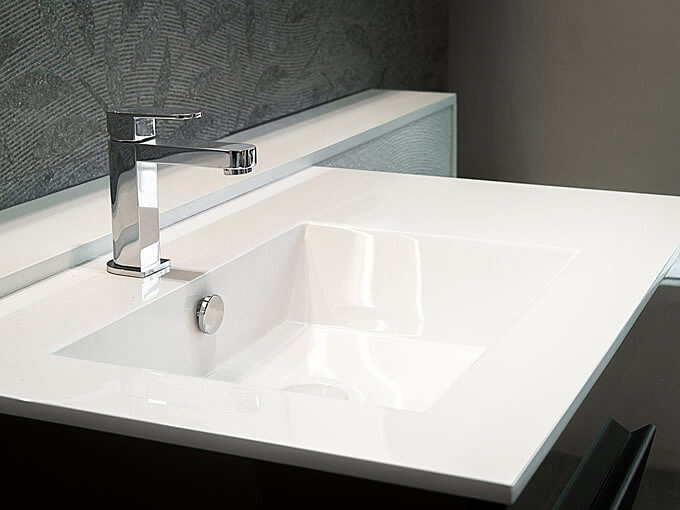 The challenge
A manufacturer of vitreous china sanitaryware was suffering severe losses due to a glaze 'pinhole' fault. A pinhole is a generic defect of slip cast products that is caused by the presence of an air bubble beneath the surface of the body, which breaks through the glaze layer during the firing process. Lucideon was approached to investigate the causes of the fault at the factory.
What we delivered
Our experts used Scanning Electron Microscopy (SEM) to identify that the pinhole fault was due to air pockets being present in the cast body layer. As studies have shown that there are many mechanisms by which bubbles can be formed in slip, a technical audit of the manufacturer's casting slip preparation plant, slip distribution system and casting operations was carried out and special instruments developed by Lucideon were used to measure the level of air bubble contamination in the slip supplies at different points within the factory. This identified several factors which were causing bubbles to form in the casting slip and cause the fault.
Value to the client
Thanks to Lucideon's identification of the cause of the pinhole problem and following the advice of our consultants, a series of modifications to the operation of the casting slip preparation operation and slip distribution systems were made. Our expertise in this area produced a rapid diagnosis of the issues in the factory and also produced remedial recommendations which were specific to the situation and effective.
Upon implementing the recommendations, the sanitaryware manufacturer observed a significant reduction in the reject rate and amount of reworking, thereby saving both time and money.
Effects:
50% reduction in incidence seen in many cases from first investigation; subsequent studies would reduce further by talking secondary issues. One US manufacturer reported a saving of $240,000 p.a. from reduction in pinhole fault levels; a payback time of less than 2 months including the modifications carried out.