You are here: Home » Healthcare » Consumer Products » Advancing Formulations Event
Advancing Formulations: The 5th Innovation for Industry Forum
Date:  Thursday 3rd October 2019
Venue: Lucideon HQ, Queens Road, Stoke-on-Trent, ST4 7LQ, UK
Time:   08:30 - 16:00
The annual event brings together industry and academia to discuss the challenges and opportunities in formulations and product development for skin, hair and oral care applications.  The event covers a broad range of topics, enabling cross-sector fertilization.  Our attendees always enjoy meeting their peers from other companies and the networking opportunities provided.


Session Themes
Evaluation of product performance (method development, techniques, challenges)
Novel tools for enhancing formulations (materials/excipients, kit, formulation strategy)
The consumer and the market (regulations updates, market trends)
Our 2019 agenda is being put together and will be emailed to all registrants as soon as it is available.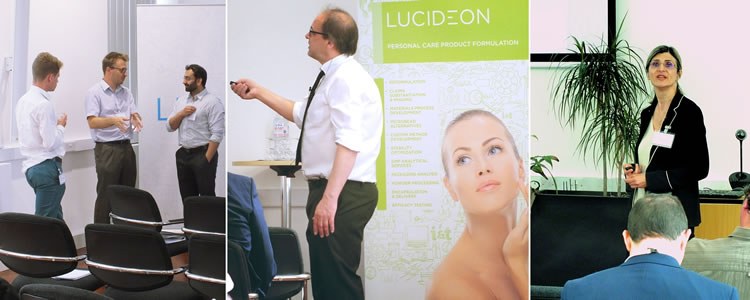 "Covering suncare, hair care, and oral care, this conference could have been designed just for me" - Technical Manager, Lambson
» Click here to see what people had to say about our last forum
Attendee Snapshot

GlaxoSmithKline Consumer
Skinnovation
Walgreen Boots Alliance
University of Manchester
Unilever
Croda
Ashland
Innovenn
Loughborough University
Lonza
Register to Attend
Please use the form below to register your interest in attending the forum.
* Denotes a required field.