Acute Particulate Evaluation
ASTM and ISO regulations require acute phase particulate testing of medical devices destined for human vasculature to assess safety, risk, and efficacy during tracking, deployment, and withdrawal.
We utilise a temperature-controlled positive-pressure flow loop with customisable deployment platform to simulate the vascular pathway your devices will travel for deployment. In-line particle sensors provide particle sizes and counts throughout the sample run. Collection of shed particles on the integrated filter membrane allows for subsequent SEM (scanning Electron Microscopy) and/or FTIR (Fourier Transfer Infrared) analysis. This approach allows manufacturers to know the precise particle contribution of their devices and accessories.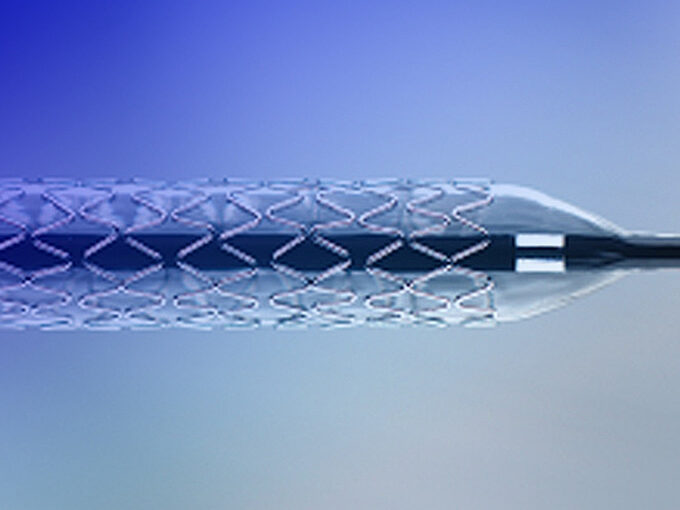 In collaboration with Dynatek Labs, we utilise patented Acute Particulate Testers. Acute Particulate Testing of vascular devices such as stents, stent-grafts, balloons, occluders, and delivery systems can include:
Particulate matter evaluation during deployment and withdrawal
Coating integrity inspection
Evaluation of particulate during simulated balloon expansion
As recommended by the FDA (Food and Drug Administration), the aims are to "demonstrate that the delivery catheter can safely and reliably deliver the stent to the intended location and that the stent is not adversely affected by the delivery catheter, both during deployment and withdrawal." Together with Dynatek, we can help you to design, rationalise, and implement your testing to comply with the typical standards and guidance documents.
The following standards and regulations are followed (where applicable):
ASTM F2394-07 (2017) – Standard Guide for Measuring Securement of Balloon Expandable Vascular Stent Mounted on Delivery System
ISO 25539-2:2012 – Cardiovascular Implants – Endovascular Devices – Part 2: Vascular stents
FDA Guidance for Industry and FDA Staff – Non-Clinical Engineering Tests and Recommended Labelling for Intravascular Stents and Associated Delivery Systems, April 18, 2010
FDA Guidance – Class II Special Controls Guidance Document for Certain Percutaneous Transluminal Angioplasty (PTCA) Catheters
ASTM F2743-11 – Coating Inspection and Acute Particulate Characterisation of Coated Drug-Eluting Vascular Stent Systems
AAMI TIR42:2010 – Evaluation of Particulates Associated with Vascular Medical Devices
ASTM WK46148 – Standard Guide for Acute Invitro Evaluation of Drug Coated Balloons
ISO 12417-1:2015 – Cardiovascular Implants and Extracorporeal Systems — Vascular device-drug combination products
ISO/TS 17137:2014 – Cardiovascular implants and extracorporeal systems — Cardiovascular absorbable implants
ASTM F3036-13 – Standard Guide for Testing Absorbable Stents
ASTM WK60510 – New Test Method for Simulated use testing of neurointerventional device in tortuous vasculature
ASTM WK60511 – New Test Method for Particle evaluation and characterisation for neurointerventional devices