Meet Rosie Jones - Microbiology Delivery Manager
Tell me about your career journey at Lucideon - when did you join, and what job were you doing when you started?
When I first started at Lucideon, I'd worked in pharmaceutical microbiology for three years beforehand. I started here in 2019 as a microbiologist, doing a bit of a mixture of roles, mostly focused on actual testing itself. From there, I moved into a lab supervisor role which involved dealing with our training and our methods, more of the quality side of testing. Then, ultimately, I ended up in the Microbiology Delivery Management role.
Day to day, I oversee all the testing and staff in the department, and I have a lot more contact with the clients. I organise all testing from the get-go. Currently, the team is eight people and though, due to the nature of testing, I still have a presence in the lab, my role is now more computer based.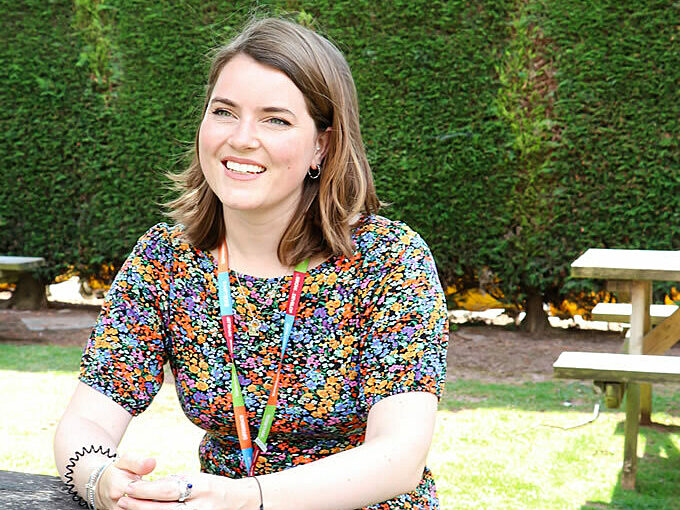 What's your favourite thing about working here?
I know that a lot of people say this, but for me, it's 100% the people. I have a great team. At the end of the day, you spend more time with the people you work with than you do at home – there's such a variety of people, not just within my department, but within all the other departments as well. It's just such a plethora of knowledge under one roof, which you probably don't get in many places.
I'm working with people outside of my immediate team more and more as we progress and bring in more skills and knowledge – away from the routine testing that we do, there are things that come forwards from all different types of clients, so for the more obscure areas it's great to have that knowledge there, to be able to bounce ideas off other skills sets, other sciences.
For myself, it's mainly microbiology, but we work closely with the chemistry department, and we frequently have to combine knowledge and experience. Everyone's very approachable and so passionate about what they do – everyone loves to talk about what they do, which is good – I'm the same!
What's been your biggest achievement here?
The nature of the work that we do means that we tend to accumulate lots of little wins, so it's not really one thing that stands out. One thing is that, as part of our contracts with clients, we have to get audited regularly, which is always good because you get to actually meet your clients, see them face to face and build working relationships with them. At the end of that, we tend to find that the feedback always contains a note that we have a passionate and knowledgeable team, which is rewarding in itself because that's what we're trying to build up. When you have a passion for what you do, I think it shines through.
On a personal level, a unique opportunity I've had recently is being involved with the relocation to Stone. I've had the opportunity to essentially design our new labs, which has been incredible – the sense of seeing it come to life, starting on graph paper, to being able to walk through it now.
Have you had any colleagues or mentors been influential for you since you started?
There are a couple of people that spring to mind – one of our analysts in the lab is regularly referred to as a wizard! He's got so much knowledge; his brain is like a computer. Being able to learn from people like that is so valuable, and something I don't think you get in many places.
What advice would you give to anyone who's thinking of joining Lucideon? Either in a role similar to yours or just generally across the company.
My department, pharmaceutical microbiology, isn't the biggest department, but that benefits you very much working here because you learn such a wide array of testing and skills. Because we're smaller, you need to be trained in multiple areas, which gives you a lot of opportunities that you wouldn't necessarily get elsewhere.
Also, going back to the people, it's just a fascinating place. I still walk round and see things that make me think "oh, what do we do here?" in the best way possible. There's so much going on, you've got your own department, but you regularly get opportunities to experience other things that go on in the company, which is great – lots to learn, lots of people to learn from. So, I'd say I try to make the most of those opportunities to learn from the other staff here, because it's such a wide variety.