Our History
In April 1948 the British Ceramic Research Association was created by the fusion of the British Refractories Research Association, which had been in existence since 1920, and the British Pottery Research Association, which was founded in 1937.
The joining together of the two associations resulted from a realisation that the ceramic industry might best be served by a single research organisation.
The organisation continued to use the site in Queens Road, Penkhull, Stoke-on-Trent, which had been the home of the British Pottery Research Association since 1938. The Queens Road site remains the company headquarters to the present day.
The main building in Stoke-on-Trent, shown in the first photograph below, was officially opened in December 1951 by H.R.H. the Duke of Edinburgh.
The Stoke-on-Trent, Staffordshire site: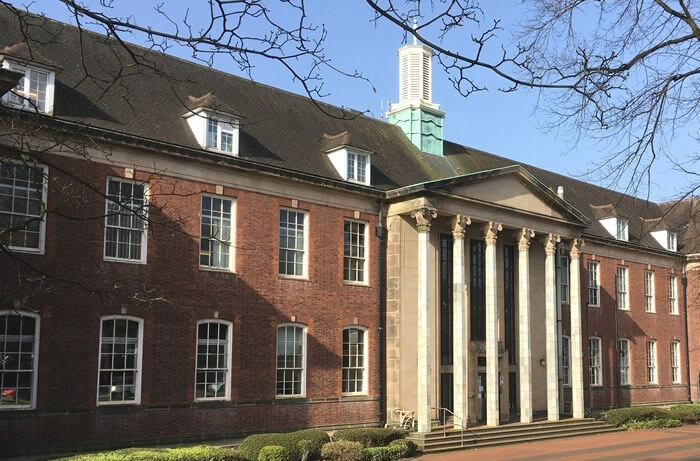 In 1985 a subsidiary company was formed called Ceramic Industry Certification Services (CICS), providing assurance, verification, and certification services, primarily to the ceramics industry. The company was later renamed as Complete Integrated Certification Services and continued trading as CICS Limited, offering its services to a whole range of other industry sectors.
In May 1986 the main company name changed to British Ceramic Research Ltd and began using the trading name CERAM Research Ltd, although the company was widely known simply as 'CERAM'. Up to this point in time, the company primarily served the ceramics and construction industries.
In December 2006 CERAM acquired The M&P labs, a leading testing and materials analysis company in the USA with sites in New York state and South Carolina. Following the acquisition, The M&P Lab became 'M+P Labs'. The company has since further expanded in the USA, with the opening of a facility in North Carolina.

On 1 February 2014 CERAM, CICS and M+P Labs collectively rebranded as Lucideon, bringing all the businesses under one company name.

In more recent years, Lucideon has served clients from five primary industries: aerospace, ceramics, construction, energy (including nuclear) and healthcare, although we do work with companies from virtually any industry sector.
In 2023 Lucideon in the UK began moving the bulk of its operations to a new site in Stone, Staffordshire, shown below. The construction testing facilities will, however, remain in Penkhull, Stoke-on-Trent, for the foreseeable future.
Locations
The collage below shows the the Raleigh, North Carolina site (top left), the Greenville, South Carolina site (top right), the Schenectady, New York site (lower left) and the Stone, Staffordshire UK site (lower right)