Lucideon has launched a new structural testing service 'Resistance to Wind-Driven Rain of Roof Coverings with Discontinuously Laid Small Elements'
The testing program is performed against the PD CEN/TR 15601:2012 standard and specified for: lower roof pitches, weather-tightness of roofing joints and severe exposure
Testing is carried out in Lucideon's UKAS accredited testing laboratory (No. 0013) by structural engineers and physical testing scientists who have extensive knowledge and experience of the roofing industry.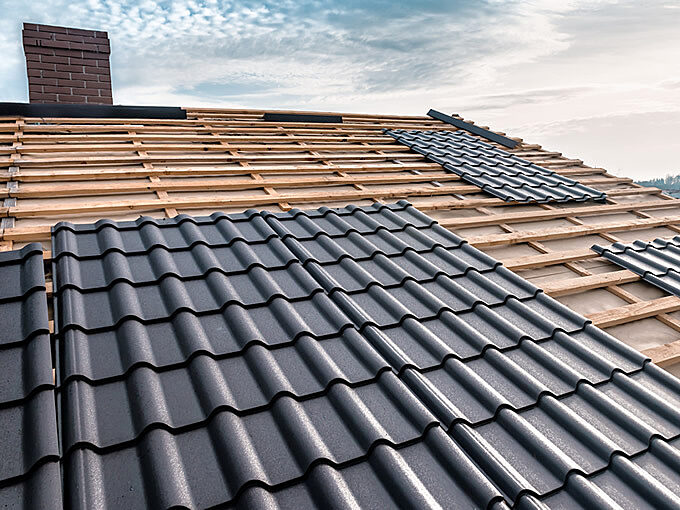 Joanne Booth, technical manager - structures and facilities, said:
"The modification of roofs is quite commonplace, from necessities such as vents to added aesthetic benefits, such as extra light from Velux windows. It is important that any discontinuous element, in other words anything that creates an extra join, does not cause weaknesses or breaches in the roof structure."
"At Lucideon we already offer a large range of weatherability testing including wind loading and rain simulation, so it is a natural step for us to offer testing for discontinuously laid small elements. Testing can be performed throughout product development to help inform design, or on finished products to provide assurance that the product and fitting procedures meet regulatory standards."
Lucideon offers materials development, testing and consultancy services to a wide range of industries including construction. Lucideon has dedicated structural laboratories, including multi-storey testing rigs, and performs both standard regulatory and customized testing to many of the biggest names in the construction and engineering industry. With capabilities to build large scale structures for testing, and dedicated state-of-the-art laboratories to support analysis, Lucideon provides insight that adds value to Client products, materials and methods.
April 2017