Lucideon and the UK's National Nuclear Laboratory (NNL) have forged a working agreement to develop Flash Sintering Technology for a variety of global nuclear applications
The agreement builds on an initial project, announced one year ago, where NNL contracted Lucideon to utilise its world leading Flash Sintering technology to develop improved manufacturing methods for advanced nuclear fuels under the £46m Advanced Fuel Cycle Programme (AFCP), which is part of the Department for Business, Energy and Industrial Strategy's (BEIS) £505m Energy Innovation Programme.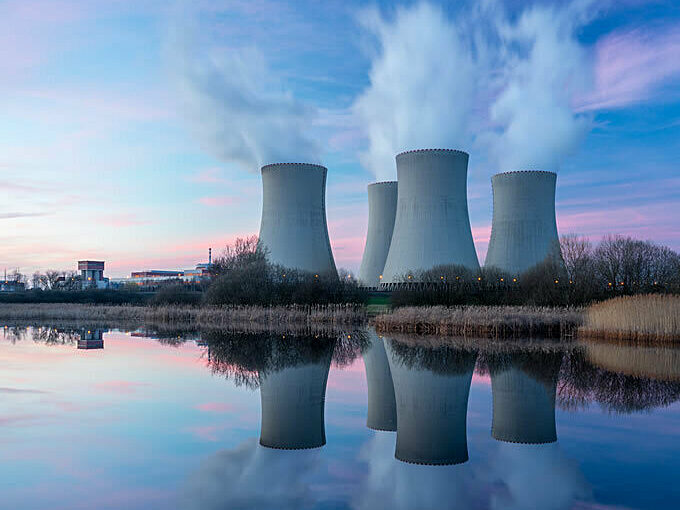 Lucideon has made a multi-million-pound investment in Flash Sintering, a novel technique using the application of a direct electric field to a material body, resulting in rapid and controlled sintering at much lower temperatures.
The technique could revolutionise a number of different manufacturing processes for nuclear and non-nuclear applications.
The agreement between Lucideon and NNL - with a commitment confirmed through the signing of a MoU - will see the development of deployable technological solutions that provide a step change in manufacturing performance and productivity related to advanced nuclear fuels and novel waste disposal methods.
Gareth Headdock, NNL's VP Government and New Build, said: "NNL is excited to extend our partnership with Lucideon as part of AFCP's expansive UK network.
"Through this collaboration, we are seeing real impact in driving innovative, UK-made clean energy technologies with great promise to support the nation's net zero transition.
"We look forward to strengthening this relationship as we continue to secure strategic research opportunities and high-value job creation in the North West and the Midlands."
Tim Abbott, Sales Manager – Nuclear, Defence & Space at Lucideon added: "We are delighted to be signing this MoU with the UK's National Nuclear Laboratory, bringing Lucideon's world-leading expertise in Flash Sintering technology together with a globally recognised UK nuclear capability.
"Together we will develop solutions to overcome global nuclear sector challenges in decommissioning, advanced reactor and advanced fuel technologies."
Recently Lucideon was announced as a partner in the NNL's official Strategic Plan, tied to job creation and a commitment to net zero emissions by 2050.
Lucideon's headquarters are based in the constituency of Stoke Central MP, Jo Gideon. Ms Gideon said: "I welcome the expansion of the collaboration between Lucideon and NNL following the initial project. Flash Sintering is an amazing technique and has a major role to play in the growth of clean energy technology.
"Lucideon's work on advanced ceramics in Stoke-on-Trent is world leading and vital to high value jobs in the city, and I wholeheartedly support this ground-breaking research."
July 2021