Lucideon is now providing dynamic wind loading and uplift tests for wall, façades, rainscreens, external wall insulation (EWI), pitched and flat roofing, solar panels and veture kits.
The new indoor electrical fan system enables products or systems to be dynamically loaded under negative/positive pressures using air controlled at various speeds and tested to CWCT Standards, ETAG 005, ETAG 006, ETAG 017, ETAG 034, EN 13830 and customised programmes.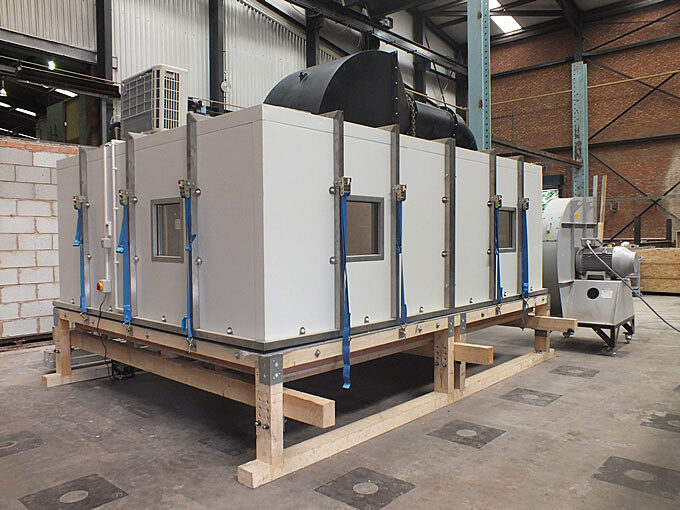 The new testing rig features include: the capability to apply negative/positive wind pressures greater than any UK requirement, is 6.2m high by 3.6m wide which facilitates two-storey height testing, a purpose–built water spray system for simulation of wind-driven rain, a programmable control mechanism, and the ability to measure multiple displacement readings.
Lucideon also provides accredited tests such as pull through of fixings, flexural strength, hygrothermal resistance, material properties of installation, hard and soft body impact resistance and ETAG 022; these are often prerequisites in standards which require dynamic wind loading tests.
Steve Newman, Product Manager at Lucideon, commented:
"The new dynamic wind loading and uplift testing service complements our existing services for the roofing, cladding and insulation industries.
"In addition to testing products or systems to industry standards, our technical team can assist with the design of customized testing programmes and provide specific supportive test data.
"We also offer confidential development and innovation support, should it be required."
January 2015