Lucideon's work in collaboration with NUVIA on MALLET™ (MIDAR®-Augmented Lower-cost Lower-carbon Encapsulation Technique) has been featured in the November issue of Nuclear Engineering International
The article covers the industry need that MALLET™ addresses, describes some of its developmental history, and outlines the significant benefits that MALLET™ can offer the nuclear sector with safe encapsulation and storage of problematic legacy wastes in terms of environmental sustainability and financial viability.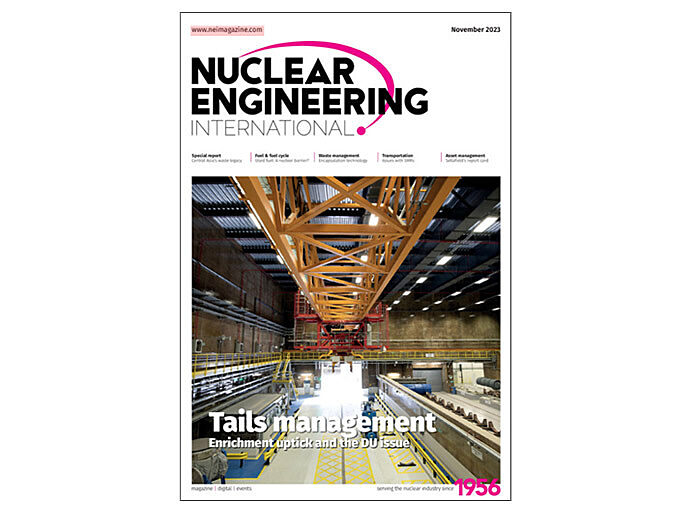 The article offers an informative and entertaining read even away from the context of the nuclear industry, describing the universal benefits that a collaborative approach to commercial problem-solving can bring.
Interested in learning more? Lucideon and NUVIA will be presenting a more detailed review of activities and forward scale-up plans next March at WMS 2024 in Phoenix, AZ, hosted by WM Symposia, Inc.
» Read the article here
Nov 2023