Antimicrobial Testing
Lucideon can help you to understand how your products perform with resistance to microbial activity, ensuring your product performs to the best of its ability, and your consumers have faith in your marketing claims.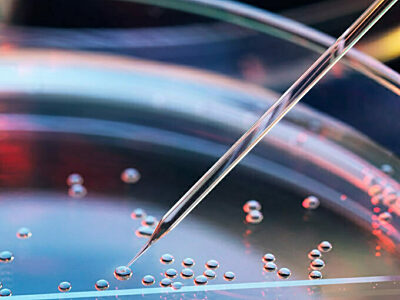 Our microbiology team can perform antimicrobial testing on an array of products including textiles, ceramics, medical devices, pharmaceuticals, parenterals, health supplements, cleaning products, cosmetics, plastics, and coatings. Standard methods consist of a quantitative measurement via plate count and spread plate methodology and preservative efficacy testing using a variety of microorganisms.
Antimicrobial resistance testing can be both quantitative and qualitative and is performed to industry and regulatory standards. For example, antimicrobial properties follow pharmacopeial methodologies such as, Ph.Eur, USP, JP, Ch.P and/or to your own internally developed methods. We also have extensive experience of developing customised, validated test methods.
Standards that we can test to:
ISO22196: 2011(E) – ISO22196 specifies a method of evaluating the antibacterial activity of anti-bacterially treated plastics and other non-porous surfaces (including intermediate products).
BS EN ISO 20743:2013 – This standard relates to the determination of antibacterial activity of textile products. ISO 20743 is the standard which specifies the antibacterial activity of all antibacterial textile products, including non-wovens.
ASTM D2574-16 – ASTM D2574 is the standard antimicrobial test method for evaluating the resistance of emulsion paints in a can or container to antibacterial growth.
ASTM E3031-20 - This method details quantitative evaluation of the antibacterial activity of glazed ceramic surfaces that have been specifically designed to hold an antibacterial treatment.
We don't just supply testing data – we also provide solutions to your materials problems throughout the product lifecycle, from the design and feasibility stage, through to lab and pilot scale trialling, testing, and manufacturing implementation.