You are here: Home » Healthcare » Consumer Products » Formulation Insights » Antimicrobial Product Testing
Antimicrobial Product Testing
We provide antimicrobial and biocidal product development and evaluation support, including novel methods, advanced surface science and efficacy testing. Our team have a long history of testing and consultancy on antimicrobial materials, coatings and formulations for a wide range of industries.
The Covid-19 pandemic has taken the pace of product development in this space, to new heights. Lucideon continues to develop novel methods and approaches to keep up with the new antimicrobial product formulas and requirements. As well as supporting on routine testing needs.
Our service can be broken down into two main categories: antimicrobial product development and analytical testing and method development.
Antimicrobial Product Testing & Method Development
Novel products, whether coatings, new formulas or devices, require appropriate methods for evaluating efficacy. Simulating use and accurately testing product efficacy poses a challenge when off-the-shelf test methods don't fit your needs. When you work with new formulations, the complexity of ingredients and actives means you often need custom methods that prove, beyond doubt, that your products do what you say they do.
And of course, standard efficacy and stability testing will be required – our team support with these analyses and advise on the best approaches.
Testing includes:
Antimicrobial Efficacy
Product stability
Distribution of actives
Longevity of action and presence on surfaces
Product analysis - digging deeper: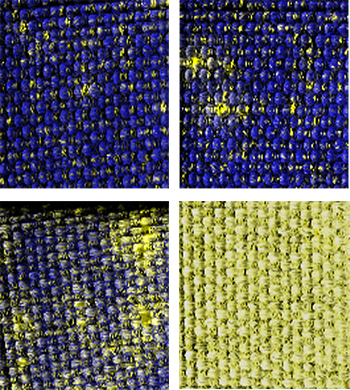 Pairing both imaging / qualitative techniques with quantitative efficacy approaches, you can learn more about your product during R&D and create stronger more compelling product claims.
Surface science approaches can, for example, determine the presence and distribution of your products and actives on the target substrate. That means full justifications for the application, uniformity and efficacy.
Claims Support
Our method development and analytical services have been published globally in journals, technical papers and employed to create powerful marketing materials for leading consumer brands. If you have a new active, or are looking for a new application, or maybe you just want to prove something you know your product does, but haven't been able to show before, then we can help.
"Having the analytical capabilities and having the expertise are two different things. If you have ever been told, or found yourself thinking "that can't be done", talk to us. We work tirelessly to provide innovative solutions that allow our clients to push the boundaries on what can be done."
Materials Development
Studies have shown that Covid-19 could live up to 28 days on smart phone screens (sciencefocus.com/news/coronavirus-can-survive-for-28-days-on-phone-screens-and-banknotes).
At Lucideon we created new coatings for smart phones using novel antimicrobial materials.
» Read: Lucideon and King's 'Magic Touch' for Hospital Infection Control
What's Your Challenge?
Your chosen material science team:
As well as testing for antimicrobial and biocidal effectiveness, Lucideon has the materials expertise required to select materials and support you during development. Our teams can tell you how introducing new materials will affect a product, both chemically and mechanically. Whether it's a fabric, plastic, metal, ceramic or something different, we collaborate to develop novel functional materials that address the real world problems we are facing now, and in the future.
Do you have an application that would benefit from antimicrobial property enhancement? Get in touch to speak with one of our experts about how we can help.
Case Studies
Using our internal knowledge, and guided by the various FDA guidance documents on cleanliness and disinfection, we developed a testing and validation strategy, along with the corresponding protocols